I don't know HOW to explain this, but, if you view yourself, in other peoples' situation, then maybe you'll get a feel of what they are going through.
In my eyes, in happens everyday, to always see this from my thought, that I may had before. I don't know whether, due to my mental health, I want to run away, quick to say nasty things, etc. from everything. However, if I think shortly from what may be happening with others, then it settles my thought a bit. No running, hiding, etc.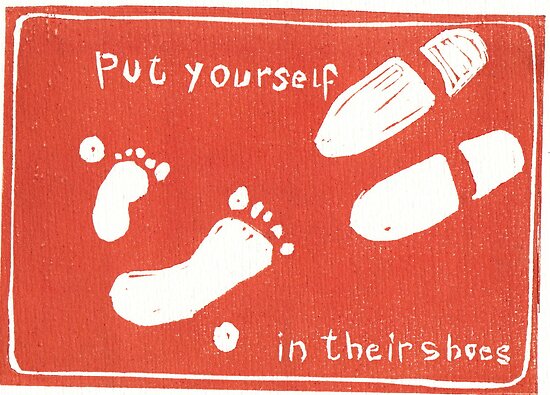 So, all I am saying is, everything, everyone, have their reason for something. Whether we see behind their story, or "put yourself in their shoes", etc., then maybe we can see a different view to OTHERS' things.
I don't know. A little help, HELPS.
Take care,
xImmortalMindsx